Everything I Know About Character Development, I Learned From My Dog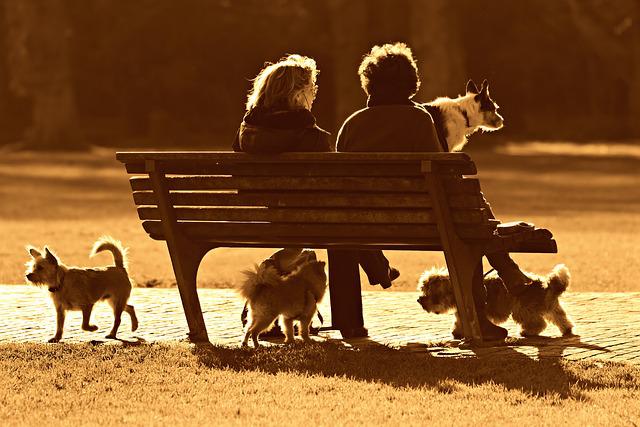 In a recent conversation at the dog park, some owners were discussing the idea that when it comes to sussing out the intentions of other people (and dogs), our dogs are far more perceptive than their owners.
It occurred to me that I too, trust my dog's instincts more than my own. At the very least, his response to other people gives me a second opinion I can factor into my first impression.
On more than one occasion, my dogs have alerted me to questionable characters in time to avoid uncomfortable situations, and now that I'm better attuned to their body language, I can see even more quickly when their energy shifts and a situation might escalate.
What we call "energy", in human interaction and in dog training, is simply a heightened sense of body language awareness. Not just the way the body moves, but on a more subliminal level, we are aware of scent (though nowhere near as acutely as our canine companions), sound, facial expressions and involuntary body language. In the process of closely studying canine body language for a series of articles, I became interested in the study of micro-expressions in human beings and how they "show, not tell", an individual's true feelings. In fact, we say someone has a "tell", in card games, in film and TV close-ups and in normal conversation, as an indicator of someone's inner thoughts. 
So, what exactly is a micro-expression?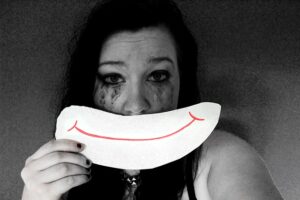 Micro-expressions are very fast facial expressions of emotions. They've been described as "emotional leakage." No matter how carefully we school our facial expressions, our true feelings and emotions "leak" out through micro-expressions and involuntary body language, physical reactions which are so instinctive we can't entirely control them.
These tiny flashes of facial expression last about 1/25 of a second, while most facial expressions of emotions (macro-expressions) are much longer, averaging around 4 seconds.
Micro-expressions are missed by most people on the conscious level, though we may be aware of them subliminally, attributing our fear, mistrust or a fleeting sense of, "There's just something creepy about that guy" to intuition or a gut feeling. However, people who have trained themselves to observe closely can use the micro-expressions of others to detect truth from falsehood, get an accurate reading of how others feel and navigate social situations far more successfully than those of us who haven't yet mastered this fine art of observation.
When we create characters, we usually write about macro-expressions and deliberate actions — He sneered and raised one eyebrow in disdain — She danced for joy — He turned away, wrinkling his nose in disgust. But if we want to go much deeper into the subtleties of character development, we can use micro-expressions and involuntary body language to create a conversational subtext using the signals our villain (or any character) displays. 
If, for example, our hero is adept at reading micro-expressions, he could learn vital information about his antagonist's real motives, despite the villain's attempt to mask his true feelings with an emotional disguise — Smiling and laughing to cover nervousness, hatred or contempt — Exaggerated anger to deflect attention from his involuntary reaction when caught in a lie, and so on.
Through the work of psychologist Paul Ekman, we've learned that there are seven main expressions common to every culture. No matter where in the world we live, no matter how remote, we all display the same expressions for the same emotions. Even congenitally blind people who have never seen these emotions on other people's faces spontaneously show the same facial expressions. 
These basic emotions are: surprise, anger, fear, disgust, happiness, sadness and contempt, but combinations are also possible. And it's these combinations that give us a wonderful range of subtle emotional nuances for our characters. (Some years ago, there was a short-lived television series called "Lie to Me", based on Ekman's work, starring Tim Roth. A brilliant series, it's now available on Disney+.)
For example: Imagine our hero is travelling through a land where he will be summarily executed if someone discovers that he's gay, or he's in love with the princess, or the dog following him isn't just some stray, but his telepathic familiar. At the next checkpoint, a sentry trained in lie detection and micro-expressions challenges our hero. Can our protagonist prevent his micro-expressions from tipping off the guard? What kind of superhuman restraint or psychological tricks might he have to employ to keep his secret(s)?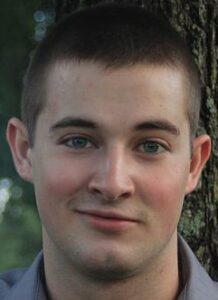 In an alternative scenario, perhaps it's our hero who is trained in micro-expression detection. When the sentry is all, "affable nice-guy", maybe our protagonist notices a quick, asymmetrical lift of the lip in the other's expression, indicating contempt or disgust, and is instantly on his guard, watching for further signals.
Imagine the level of tension in our character, having to maintain that level of scrutiny throughout a whole scene! Imagine being able to write that kind of suspense sustained throughout a whole book, as he watches for minute clues in the involuntary language of everyone around him.
Through studying the language of dogs, it's become evident to me that we humans are capable of much more acute observation than we generally employ. We tend to take others literally "at face value", giving little conscious attention to the tiny clues their faces and bodies show us all the time. Just as we must become trained in observation of settings, detailed description of other worlds, social systems, and many other aspects of storytelling, so must we improve our observation of our fellow humans so that we can depict them in subtle ways our readers will understand, on a level below conscious awareness. 
Stay tuned for the next few posts. We'll go deeper into these subtle expressions and reactions and how they can be detected, so that we can integrate them into our work and create more realistic characters.
Happy Writing!

If this information is useful, or you have anything you'd like to add, please leave a comment below.