New Year's Resolution 2023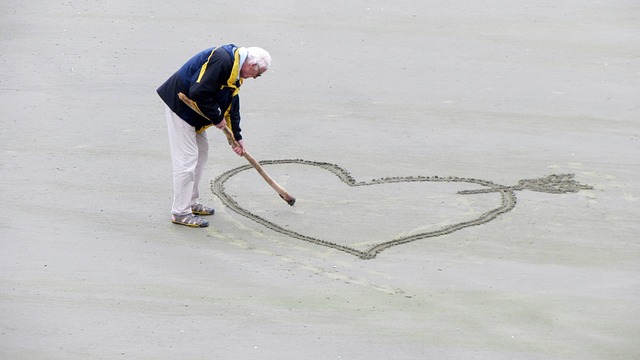 So, what's the difference between a passion project and a regular project?
It's kinda self-explanatory, isn't it? "Passion" is the driving force behind a passion project. It's something you do for love.
If you've been part of my community for any length of time, you'll know there's been a sad lack of communication from me for a while and it's because of a passion project that's been on my mind for a very long time. My blog, my newsletters and my series on the Seven Universal Human Emotions have been much neglected of late.
For the past several weeks, I've been involved in creating an anthology of short stories and poems. Christmas-themed, these pieces are the work of the seniors' writing group I facilitate each week.
One of the original members of this group was my father. For most of his life, he wanted to be a writer, but as a university student, he had to study engineering, since in his father's opinion, that was a more practical career choice. Dad's dream was to be a published author one day, but unfortunately, that dream was never realized.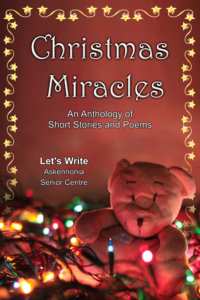 But I got my love of writing from him, and things in the publishing world are different nowadays. In tribute to him, I decided to publish a collection of the work of some of the other (still living) members of the group he so loved and which I now lead. 
The ages of these writers range from mid-seventies to mid-nineties, but all had the same dream — to be a published author. 
If you're interested, the book is entitled Christmas Miracles, and it's available on Amazon. Here's the link to a news article in the local online paper about the project.
I'm sorry I was never able to do this for my father, but his love of writing has inspired me and many others, and his influence will have unexpected repercussions for many years to come.
One of these unexpected repercussions is my decision to pivot from teaching memoir to spending more time writing fiction. I will still coach, teach and edit, but I, too, want to be able to say, "I am a successful published author," so I'll be spending more time writing fiction.
I shall continue the series on the seven universal human emotions and I'll keep working on more courses — specifically one on the cross-pollination of creative disciplines: how to use acting in your writing, how to write like an artist, how to use music to make your words sing, how to be more theatrical. 
However, my resolution for 2023 is to take a lot more time to write the kinds of stories I'd love to read.
Happy Writing!